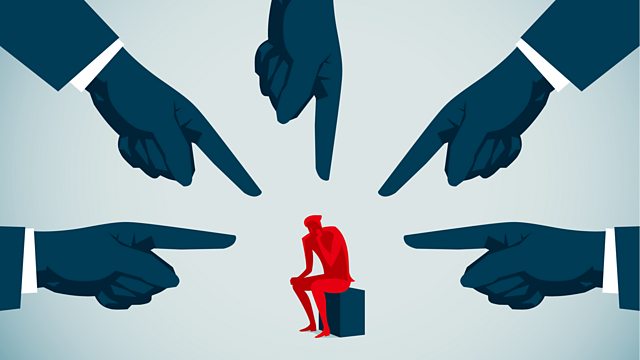 A couple of weeks ago I was invited to go to the BBC studios to take part in an episode of The Why Factor! on the BBC World Service. The programme is billed as 'The extraordinary and hidden histories behind everyday objects and actions'.
I love when I get invited to do things like this as it's an opportunity to try out a new experience, and being a media ambassador for the British Association for Counselling and Psychotherapy brings me these challenges.
It was a bit nerve racking going into a tiny room by myself and putting on the headphones, but Sandra the presenter and I had spoken before on the phone and she soon put me at ease. We chatted for nearly an hour, although but if you listen you'll hear just a couple of snippets of our conversation. It amazed me how much time and effort goes into creating a 23 minute programme!
The episode aired last Friday and I got a lovely email thanking me for taking part. This one is about Blame, and the description says:
'When things go wrong, we crave something or someone to blame. It's an emotional response found in nearly every culture. The Why Factor asks: why do we play the blame game?'
See if you like it and let me know.